The early years of infancy and childhood are the foundation for life. A Montessori Primary program education provides children with a developmentally appropriate environment carefully prepared to meet the needs of the whole child. Areas of emphasis in the Primary classroom include Christian studies, practical life, sensorial, cultural, math, science and language arts. Our classroom materials are designed to enhance curiosity and discovery; to build concentration, coordination, a sense of order and independence. These attributes lay the foundation for a love of learning and for  future academic success.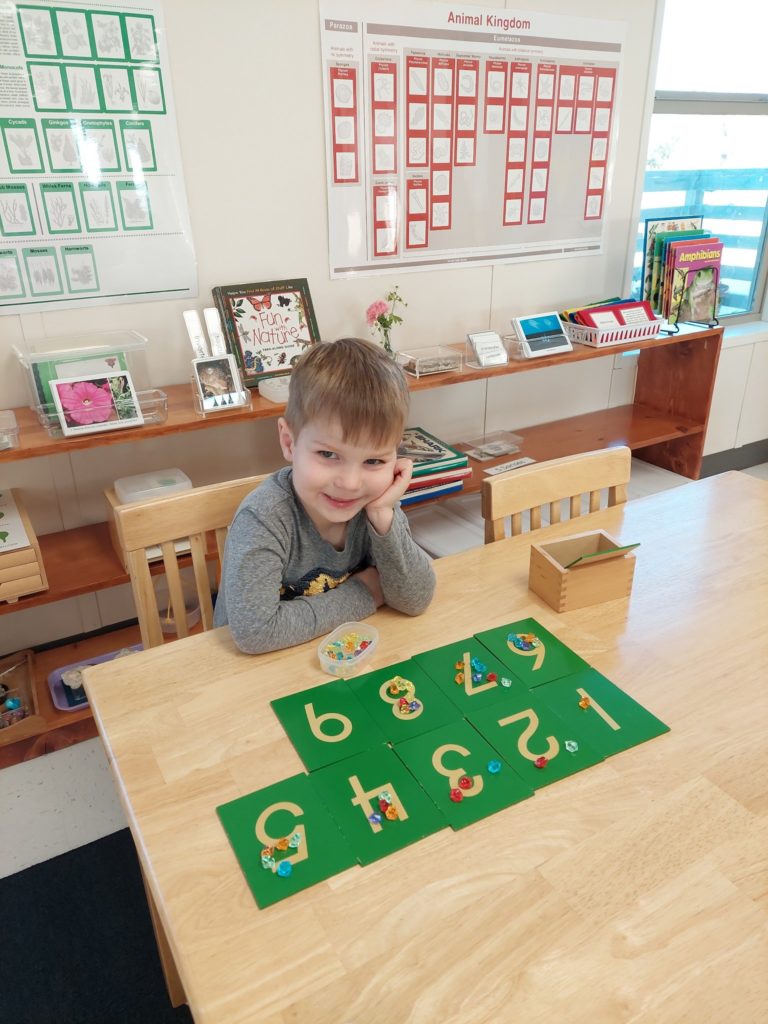 The young child is engaged in the critical work of developing an orderly mind, a skillful hand and body, and both social and self confidence. Recognizing the task of self-construction through his or her own activity characterizes the work of the child in this age range. ROCMS's classroom is spacious, well-equipped, and carefully designed to meet the physical, social, intellectual, and aesthetic needs of the young child. Each child has direct access to the Library and freedom to move about the classroom.
The primary program consists of uninterrupted work periods where children move independently through the curricular areas, working with prepared materials and receiving individualized lessons.